River's Edge
A vignette that becomes more appealing in the addition of the flow of water.  A peaceful yet compelling image to send.  Consider this for a sympathy card.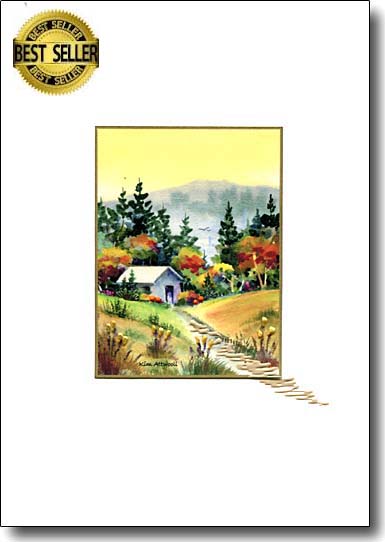 Quilter's Cottage
I painted this cozy scene as a watercolor demo for some quilters who were visiting the studio.  My point to them was why not a yellow sky?  It's a lovely image that calms people.

Riders
A friendly card with two riders walking their horses in lovely weather.  Any horse lover will treasure this simple painting.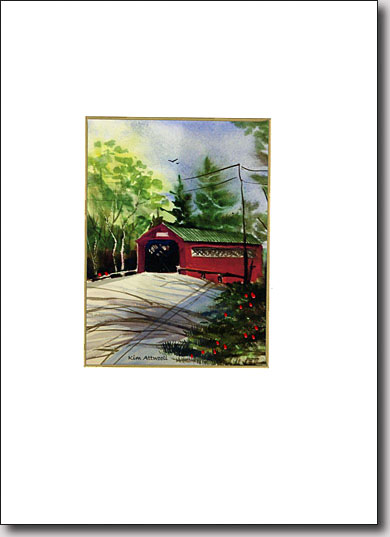 Chiselville Bridge
This covered bridge was next to our grandparents' home in Vermont.